Bootleg recordings database, specially on The Rolling Stones. (4517 bootleg titles in the database )
LATEST BOOTLEG ENTRY
dbboots Cat. # [4517]

RUBBER BOWL 1972 REVISED EDITION
No Label [-]
(1 CD)

RUBBER BOWL 1972 REVISED EDITION
No Label [-]
(1 CD)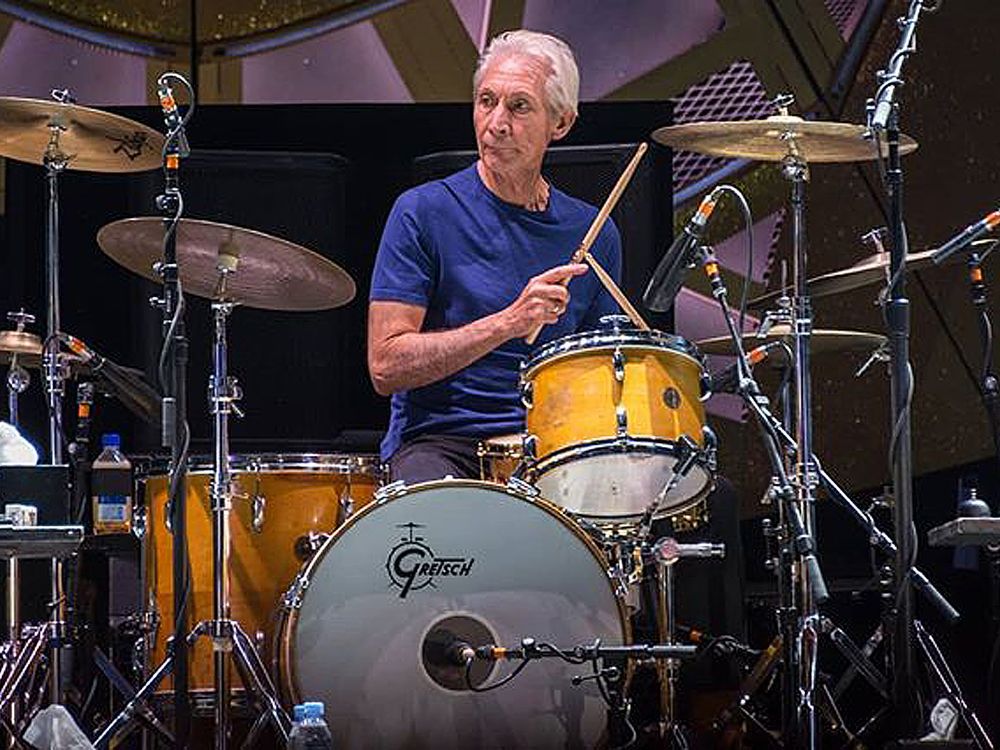 Welcome to the bootlegs database on The Rolling Stones


In memory of Charlie Watts 1941 - 2021

This site is dedicated to the Greatest Rock'n'roll band on earth, The Rolling Stones.
The site is made to provide an easy way of searching information about bootleg recordings of The Rolling Stones.
Bootleg recordings have been around for decades. According to Miles (see source references), for the Rolling Stones it started just before Christmas of 1969 with the famous "LIVER THAN YOU'LL EVER BE" acetate, released on Lurch Records.
Lurch Records label would later become the well known bootleg label "Trade Mark of Quality" (TMQ). Read more about TMQ and the making of LIVE'R... HERE
"Rolling Stone" magazine wrote a review of this bootleg release on February 7, 1970 (by Greil Marcus): review...

With the rapidly development in digital audio and video technology, most people attending a venue today is also able to record the event. There are a very few numbers of venues after the 1969 tour that are not circulating among fans right now, making the number of circulating audience tapes and recordings endless as long the band continues performing.
During the 1990s an increased production of bootleg CDs rolled out, including re-issues of shows that had been recorded decades previously. In particular, companies in Germany and Italy exploited the more relaxed copyright laws in those countries by pressing large numbers of CDs. See bootleg labels such as World Productions Of Compact Music , The Swingin' Pig and Chameleon Records from Europe, followed by Japanese Labels like Vinyl Gang , IMP and Hot Lips Records.
The new European copyright law from 2011 protects recordings made in 1963 or later for 70 years, but only if the recordings were legal published within 50 years after they were made. Recordings made before 1963 are out of copyright in the EU. If they remain unreleased, recordings from 1966 will fall out of copyright in the EU at the end of 2016. It would be legal for anybody to release those recordings in Europe. Coda Publishing from EU is releasing many items under protection of the EU copyright laws.
This site list only bootlegs albums and cds that have been examined and are circulating among collectors.
The list is undoubtedly incomplete as far for listing every available bootleg for every venue, emphasis is more on trying to listing available sources for each venue.
Beside is a picture of the band in a fish and chip shop on the King's Road, Chelsea, used as the insert papper artwork of the original Bedspring Symphony bootleg.
NEW OFFICIAL RELEASE
HACKNEY DIAMONDS
New album by The Rolling Stones, is released on October 20th on Polydor Records, marks the band's first studio album of original material since 2005's A Bigger Bang.
Release Date:
20 October 2023
Label: Polydor Records
Product code:
Format: 1LP (Blue Vinyl)
NEW BOOK RELEASE
A Pig's Tale - -THE UNDERGROUND STORY OF THE LEGENDARY BOOTLEG RECORD LABEL
by Ralph Sutherland and Harold Sherrick, Genius Music Books 2021, 336 pages, A4 landscape.
Excellent book, highly recommended to all Bootlegs fans. If you want to read about how legendary Stones bootlegs were recorded, get this book !
Discover the secret history of Trade Mark of Quality, the first bootleg record label.
This book is essential for bootleg record collectors.
A 336 full color pages with a complete discography of the entire TMQ catalog of over 100 LPs and EPs well over 350 images of the albums, colored vinyl, and inserts the underground tale of how Trade Mark of Quality came into being.
Included in A Pig's Tale is not only the Trade Mark of Quality and Pigman saga, but reproductions of all the rubber stamped and illustrated album jackets from every genuine TMQ record release, including the earliest releases from '69 right up to the last titles in 1976. Everything you ever wanted to know about the real TMQ label is here.
Get it here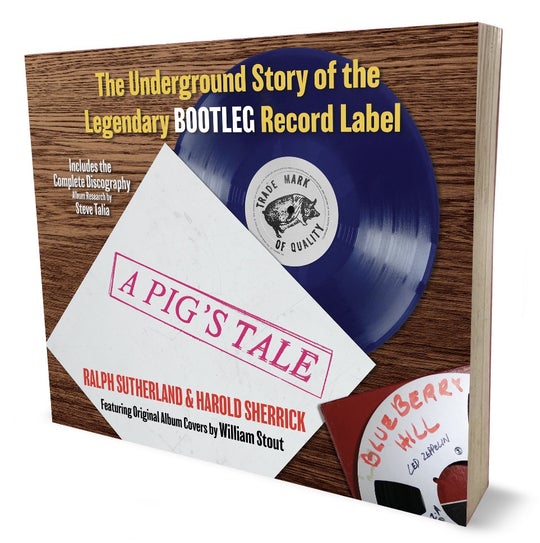 2023 SURPRISE GIG - LATEST LIVE PERFORMANCE
The Rolling Stones hit the stage agian at the Racket, NYC on October 19 2023.
performing new songs like "Whole Wide World", "Bite My Head Off" and "Sweet Sounds Of Heaven", from the new album.
LAST LIVE PERFORMANCE WITH CHARLIE WATTS
August 30, 2019. Hard Rock Stadium, Miami, FL.
The Rolling Stones Finish Off No Filter 2019 Tour in Miami Ahead of Hurricane Dorian.
LATEST OFFICIAL RELEASE
Forty Licks! The Definitive Greatest Hits Collection on 4LP
Originally released in 2002 to commemorate their 40th anniversary as a band, Forty Licks was a huge commercial success selling over 7 million copies round the world. Widely regarded as their definitive career spanning best of compilation Forty Licks is released on limited 4 x 180g black vinyl housed in a wide spined gatefold sleeve. Also available on digital and in Dolby Atmos, with three tracks new to streaming.
Release Date:
28 July 2023
Label: UMR
Product code:
Format: 4LP .
---
"GRRR Live! - Live At Newark"
The definitive concert film recorded on one of the most memorable shows in the Rolling Stones history.
The 50 & Counting tour featured guest appearances from The Black Keys, Gary Clark Jr, Lady Gaga, John Mayer, Bruce Springsteen and Mick Taylor.
Release Date:
10 February 2022
Label: Mercury Studios
Product code:
Format: The collection will be released as 2CD, 3LP (classic black & limited red), Digital, DVD & Blu Ray formats.
More info here:
Setlist
---
"Licked Live in NYC"
To celebrate their 40th anniversary, The Rolling Stones embarked on a worldwide tour in 2002 and 2003 that would cover 117 shows in a variety of theatres, arenas and stadiums. This show captures their January 2003 performance at Madison Square Garden in New York City and features a guest appearance from Sheryl Crow on "Honky Tonk Women". Licked Live In NYC includes previously unreleased performances of "Start Me Up", "Tumbling Dice", "Gimme Shelter" & "Sympathy For The Devil", along with 3 bonus performances from Amsterdam and rehearsal footage.
Release Date:
10 June 2022
Label: Universal
Product code: 00602445538454
Format:
The collection will be released as 1-DVD/2-CDs; 1-SD Blu-ray/2-CDs; 2CDs; and 3LP formats.
---
"Live From El Mocambo 1977"
A brand new live album featuring the legendary 1977 El Mocambo shows from Toronto, Canada.
A new official release of the group's two famous secret concerts at the 300-capacity Toronto club in March 1977.
Previously covered with four tracks on "LOVE YOU LIVE" album released September 1977.
There was the live debut of 'Worried About You,' not heard in studio form until 1981's Tattoo You, and more highlights from Muddy Waters' 'Mannish Boy' and Bo Diddley's 'Crackin' Up' to staples such as 'Let's Spend The Night Together' and 'Tumbling Dice,' and back to the blues with Big Maceo's 'Worried Life Blues' and Willie Dixon's 'Little Red Rooster.'
Release Date:
13 May 2022
Label: Polydor/ Universal
Product code: 0602438926633
Format: 4LP Black Vinyl house in Die Cut Slipcase with additional etching.
---
"TATTOO YOU - 40TH ANNIVERSARY EDITION "
40 years after it's original release, Tattoo You returns with an all-new 2021 master, alongside 9 new unheard tracks like 'Living In The Heart Of Love'. Other highlights of Lost & Found include a killer version of 'Shame, Shame, Shame', first recorded in 1963 by one of the band's blues heroes, Jimmy Reed; their reading of Dobie Gray's soul gem 'Drift Away'; and a fascinating reggae-tinged version of 'Start Me Up'.
Available on Deluxe edition of 4CD or 5LP boxsets. 4CD boxset also includes a limited edition Keith Richards Picture Disc, and a 124 Page Book featuring over 200 rare photos from recording sessions & world tour + interviews with producer Chris Kimsey & photographer Hubert Kretzscmar.
Bonus: Still Life: Wembley Stadium 1982
SETLIST HERE
Release Date:
22 October 2021
Label: Polydor
Product code: 3835533
Format: Vinyl Box Set
---
"A Bigger Bang Live On Copacabana Beach"
Welcome to Rio De Janeiro and the Rolling Stones' legendary show from Copacabana Beach.
In front of 1.5 million people, one of the biggest free concerts in history, The Rolling Stones' performance on February 18th 2006.
Bonus: Salt Lake City 2005.
SETLIST HERE
Release Date:
July 9th, 2021
Available on multiple formats, including DVD, SD Blu-ray, DVD+2CD, SD Blu-ray+2CD, 2DVD+2CD Deluxe, 2SD Blu-ray+2CD Deluxe, 3LP and limited coloured 3LP.
Label: Eagle Rock.
Product code: 3578302 (3LP) Black vinyl.
Product code: 3578306 (3LP) Limited edition color vinyl.
---
"TOTALLY STRIPPED LIVE AT THE PARADISO AMSTERDAMN 1995"
Totally Stripped: Live At The Paradiso Amsterdam 1995 presents for the first time in its entirety the audio from the full lenght show filmed at The Paradiso in Amsterdam on 26th May 1995 in this exclusive coloured vinyl set.
Release Date:
November 06, 2020
Label: Eagle Rock
Country: The Netherlands
Product code: 0730356 (0602507303563)
LIMITED EDITION 180G ORANGE VINYL 2LP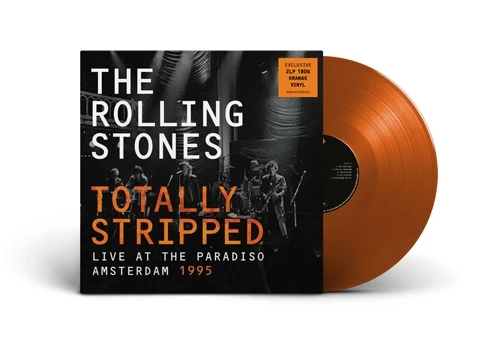 ---
"STEEL WHEELS LIVE"
After 7 years off the road, the Rolling Stones had a glorious return in 1989, in Atlantic City, NJ – now resulting in Steel Wheels Live.
Deluxe Box (Blu-ray + 2 DVD + 3 CD) includes bonus CD: Steel Wheels Rare Reels:
1. Play iwth fire (from CNE Stadium, Toronto 03/09/89) 2. Dead flowers (from CNE Stadium, Toronto 03/09/89) 3. Almost hear you sigh (from Wembley Stadium, London 06/07/90) 4. I just want to make love to you/Street fighting man (from Wembley Stadium)
Release Date:
September 25, 2020
Label: Eagle Rock
Product code: 0874195
Total running time: 158 mins approx.
LIMITED EDITION 180G BLUE & ORANGE VINYL 4LP, SD BLU-RAY, CD and DVD
---
"Goats Head Soup 2020"
Goats Head Soup 2020, features three unheard tracks – Criss Cross, Scarlet (ft. Jimmy Page) & All The Rage – plus demo versions, outtakes, live performances .
Release Date:
September 4th, 2020
Label: Polydor
Product code: 0893981UK
Formats: Deluxe 4LP & 4CD boxsets pay full homage to the original release – including the much sort after Brussels Affair, recorded live at the Forest National Arena in October 1973, plus a full disc of Rarities & Alternatives
---
"LIVING IN A GHOST TOWN"
'LIVING IN A GHOST TOWN' is a new song from The Rolling Stones. Written by Mick Jagger & Keith Richards, created & recorded in Los Angeles, London and in isolation.
Video Release Date:
23th April 2020
Label: Polydor
Product code: 0714833 and 0714835
Release Date: 26 June 2020
Released on limited edition, store exclusive purple and orange 10" vinyl.
[Official Store]
---
"Bridges To Buenos Aires"
The Rolling Stones full-length show from their five night sell-out residency at the River Plate Stadium in Argentina's capital city has been restored in full and features a very special guest appearance from Bob Dylan!
Release Date:
8th November 2019
Label:
Eagle Rock Entertainment
Formats: blu-ray, DVD, 2CD and 3 LP (Blue vinyl)
The show was filmed on April 5 1998. Amongst many highlights in this show, special guest Bob Dylan joins the Stones onstage at River Plate for a unique performance of his classic 'Like A Rolling Stone'.
---
"Rock and Roll Circus"
The Rolling Stones' Rock and Roll Circus is being released as a four-disc deluxe box set which features the event on blu-ray (for the first time).
There will also be a 3 LP vinyl version, featuring extra tracks not previously broadcast.
Release Date:
28th June 2019
Label: ABKCO
Formats: blu-ray, DVD, 2CD (Deluxe) and 3 LP
The stereo version on the CD and vinyl is a "new mix" while the blu-ray offers a Dolby Atmos surround mix.
ABKCO are claiming that this is "the first archival concert film to be mixed using" Atmos.
Shot in a north London television studio by director Michael Lindsay-Hogg. The limited deluxe edition is a multi-format package consisting of blu-ray, DVD, 2CD and a 44-page book with David Dalton's original 1969 Rolling Stone essay and photographs by Michael Randolf.
You Can't Always Get What You Want (The Rolling Stones Rock and Roll Circus) (ABKCO VEVO)
---
"BRIDGES TO BREMEN"
Bridges To Bremen is a full-length show performed by the Stones on the fifth and final leg of the Bridges To Babylon Tour. Filmed at the German city's Weserstadion on September 2, 1998.
Release date:
21st June 2019
Product code:
Eagle Rock EACDV108
Number of discs: SD-Bluray + SHM-2CD
Universal Music Japan
This concert film has been meticulously restored from the original masters, and the audio remixed and remastered from the live multitrack recordings. Four tracks from their Soldier Field performances in Chicago are included as bonus features.
Bonus tracks: Chicago, Soldier Field 1997
1. Rock And A Hard Place 2. Under My Thumb 3. All About You 4. Let It Bleed 5. Little Queenie [Bonus Japan only]
Previous Bootleg releases can be found
HERE
---
"HONK"
Compilation album with live tracks from latest NO FILTER tour and more..
Release Date:
19th April 2019
Label: Polydor
Product code:
774044
Limited edition, heavy-weight coloured vinyl set (purple, red, orange, yellow) housed in a slip case including 12'' x 12'' artwork insert.
Features Deluxe bonus live vinyl, with following tracks.
1. Get Off Of My Cloud (Live) 2. Dancing With Mr D (Live) 3. Beast Of Burden (Live) with Ed Sheeran 4. She's A Rainbow (Live) 5. Wild Horses (Live) with Florence Welch 6. Let's Spend The Night Together (Live) 7. Dead Flowers (Live) with Brad Paisley 8. Shine A Light (Live) 9. Under My Thumb (Live) 10. Bitch (Live) with Dave Grohl.
For detail information, check "Live HONK"
Here
---
"VOODOO LOUNGE IN JAPAN 1995"
From the release of "World Tour '95 Vodoo Lounge in Japan ", which is a full lenght recording of the concert held at Tokyo Dome on March 12 1995, and released only in Japan at that time.
After 24 years, a new Japan Limited Re-issue is held in conjuction with the "Exhibitionism - The Rolling Stones Exhibition" is held in Japan.
Release date:
15 March 2019
Product code:
UIXY-15022 [Japan Limited Release]
Number of discs: SD-Bluray + SHM-2CD
Developer: Universal Music
Duration: 129 minutes
Previous Bootleg releases can be found
HERE
---
"VOODOO LOUNGE UNCUT"
Voodoo Lounge Uncut presents for the first time the full length show recorded on 25th November 1994 at Miami's Joe Robbie stadium.
Audience source and previous unofficial released based on FM broadcast are found
here.
Release Date:
16 November 2018
Label: Eagle Rock
Product code:
EAGLP692
Limited edition triple red vinyl.
---
"ON AIR"
'On Air' is a collection of classics, covers and previously unreleased recordings from the bands formative years - all recorded live from the BBC. Amongst the songs are eight the band have never recorded or released commercially, and these radio sessions would have been performed between 1963 and 1965 on BBC shows such as Saturday Club, Top Gear, Rhythm and Blues and The Joe Loss Pop Show.
Tracks like "Hi Heel Sneakers" , "Fannie May", "Roll Over Beethoven" , "Cops And Robbers" "Ain't That Loving You Baby", "Beautiful Delilah" ,"Crackin' Up" and "Memphis, Tennessee".
Release on
December 1st. 2017
Label: Polydor
Product code: 579 582-8
Limited edition deluxe yellow vinyl
LATEST OFFICIAL BOOTLEG RELEASE
"SAN JOSE'99"
Release date:
13 July 2018
Label: Eagle Rock
(BD and 2 CD), EAGLE VISION UIXY75006 (JAPAN) (4 July 2018)
(BD and 2 CD), EAGLE VISION EVSBD30975 (US)
3 LPs on coloured vinyl, Eagle Rock EAGLP687 (Europe)/Eagle Rock ER416872 (US), July, 2018
FROM THE VAULTS
Visit the Rolling Stones Official Bootleg site for great classic live recordings in best available sound quality.
It's Highly recommended !

SAN JOSE'99
The Rolling Stones "No Security" tour ran from January to June 1999 through North America and Europe. It followed on from the "Bridges To Babylon" tour the year before and took its name from the No Security live album recorded on that 1997-98 tour.
San Jose was the final venue of the US leg. This release covers the first date.
Audience sources are found
here.
Thanks for visiting dbboots.com - Enjoy !
Thanks
Thanks to all Stones fans that has been contributing to this site in many different ways. Providing nice comments and information about bootlegs. If you have bootleg information that can not be found here. Don't hesitate to drop an e-mail !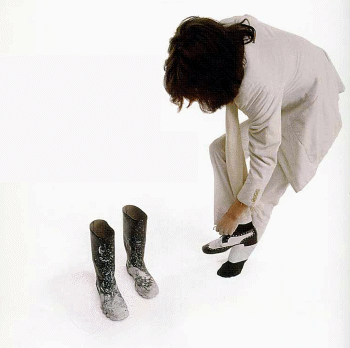 Reference sources
There are many sources to the information used on this site in order to list the bootleg recordings, the main references used are:

Latest (2018-05-20)
Updated reference sources.
Previous site upgrades:
Add bootlegs List years link on welcome page.
Under List Dates menu, Radio Shows are now listed. Other small errors fixed.
Updated Bootleg list in Alphabetic order with artwork thumbnails and one page per letter.
New menu "List Tours" added, It helps you to easily looks into played songs on tours and search for released bootlegs.
You are now able to search Bootleg titles by song and venue. Just look at
List Songs
List Alphabetic
selection sorts Bootleg Titles based on second word if it starts with articles "The", "An" or "A" .
It's now possible to list only Bootlegs by selected media format [LP , CD or CDr].
Database navigation has been improved. While displaying setlists, next and prev venue is just a link away !
Enjoy!
Bootleg Labels logo
Notice
Please notice that the Bootlegs database (dbboots) is just for informative purpose. We don't promote nor sell any bootlegs. You can't acquire these recordings from this site in any form.
Contact
If you want to contribute to this site by providing information about bootlegs or have notice some incorrect information on this site, please feel free to send an email to the site administrator.